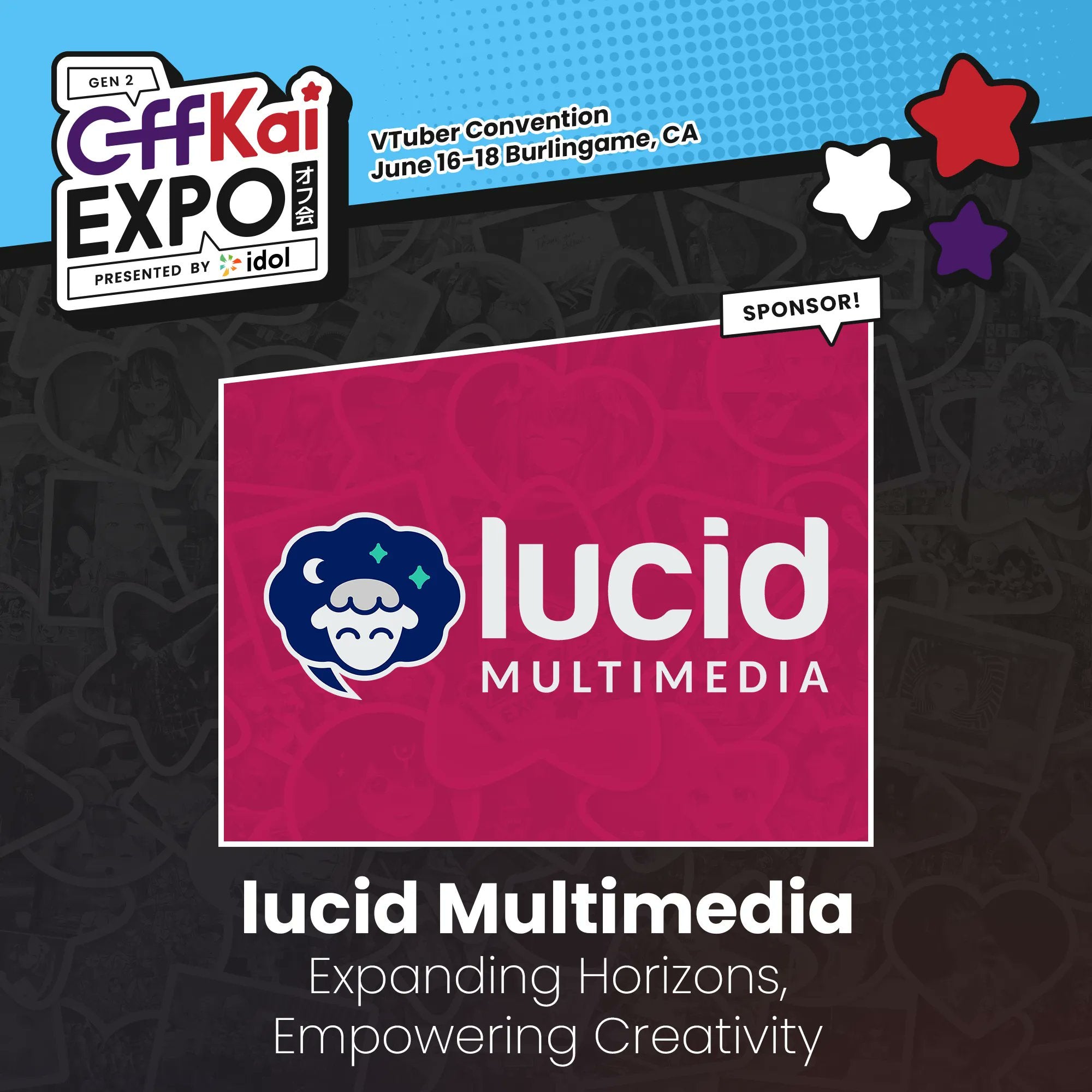 Soft Opening of lucid Official Store + Offkai Plans

We're thrilled to announce the soft launch of the lucid Official Store, your new hub for exclusive Virsona and content creator merchandise. As we refine and improve based on your feedback during this initial phase, we eagerly anticipate the exciting developments on the horizon. Our tentative grand opening is scheduled for July 2023.

A significant milestone on our roadmap is the introduction of merch collabs. Slated for a few weeks post-Offkai Expo, details for sign-ups will be provided in the coming weeks.

But before that, we're off to the Offkai Expo from June 16-18! Come visit us at Booth #M. As sponsors of the event, we'll be there to connect our virtual talents with fans. We can't wait to see you there!

With the soft opening of the lucid Official Store and our upcoming events, we're steadfast in our mission to foster deeper connections within our community. Thank you for being a part of this journey. We look forward to seeing you at the Offkai Expo!

P.S. During the soft opening phase, it may take up to three (3) weeks for us to ship out your order. We greatly appreciate your patience!
P.P.S. Happy Birthday Lina! (June 2)